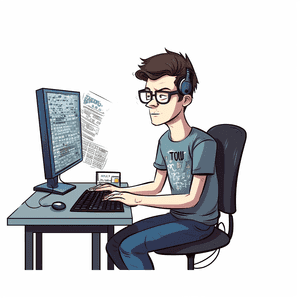 So this post may not be to everyone's taste, its more a post to remind myself why I've decided to learn Perl. If anyone doesn't know I already know PHP and Java.
Perl is a programming language, It's Object Oriented, simple to learn and very powerful. Perl stands for: "Practical Extraction and Reporting Language" but others have come up with many more interesting and colorful names for it;
Perl is "the little language that could" it's designed to be able to do as many tasks as possible in as little time as possible.
"A good perl program is one that gets the job done before your boss fires you." Larry Wall, the creator of Perl.
Perl is an Interpreted language, so you don't have to compile it like you do Java, C, C++ etc. For fast development work, that's a godsend.
Perl has been successfully used for a lot of diverse tasks: text processing, system administration, web programming, web automation, GUI programming, games programming, code generation, bio-informatics and genealogical research, lingual and etymological research, number crunching, and testing and quality assurance.
Perl Pros
Cross Platform compatibility. A perl script for linux/unix will work just as well in windows and vice versa, and the only exceptions to that rule are those dictated by the operating system itself. (for example file paths are different in windows and unix.)
Online support. Perl has been around since the early 90's, its exceptionally well known and thousands of tutorial and help sites abound on the internet.
CPAN.org, a massive collection of perl modules that can do almost anything, someone has usually done the work for you.
Taint mode, this helps you to write secure code by not trusting any data provided by the users until you have tested and declared it safe.
Perl Cons
Speed. Apparently with a very large program (Like word or something) the sheer size of it would make it extremely slow to compile at runtime.. This is the only Con I've found about Perl!
---
Posted on August 19, 2011